Who says that quality must compensate by more time and money?
Our deliverable uphold our do it right attitude and you, should know that.
Quality is the best business plan
Software Testing
---
We always make a proper test plan for software that we develop. Before we deliver the software to customers for User Acceptance Testing (UAT), we will conduct internal System Integration Testing (SIT) in order to ensure our development work is efficient and fit for purpose in working environment.
Mobile Testing
---
Android and iOS Testing for the  the mobile applications in order to market reliable and functionally excellence mobile apps. We have 100% confident that our innovative solutions are not only competitive but also reliable.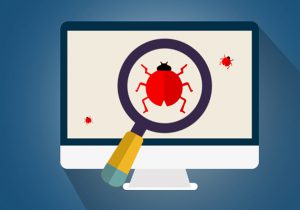 Our Quality Initiative process is as....
We build software that last for decades
Nowadays, everything is changing fast in a speed of light. Hence, we are excited to build software that help customers to reduce manual intervention in day-to-day business in order to achieve operational efficiency.
We offer software enhancement for existing customers who previously customize their systems with us so that their systems able to adapt with changing working environment.