PROJECT
MANAGEMENT
Process . Repeatability . Value
3 minutes read 
Project Management Matters!
The successful management and execution of projects is dependent on a number of elements, all of which are essential to the accomplishment of the objectives set forth by your firm. When it comes to projects that have a large impact or are time-sensitive, success is directly proportional to one's capacity to keep pace with successful execution.
As proven by the many successful projects we have done for our clients, Soft-Skills is uniquely suited to translate your ambitions and strategies into reality.
Seeing it through…
We don't think that delivering a software is about dumping a completed system and walking away. We believe in standing behind our deliverables and delivering solutions to meet the customer's expectations and bring long term value. Doing this will require us in ensuring that the process to achieve this is correct through: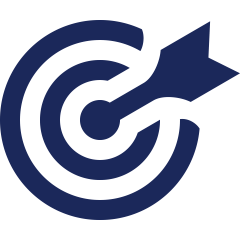 Clear Goals, Objectives & Outcomes
Having a clear awareness and a distinct comprehension of the Client's desired outcomes, objectives, and expectations.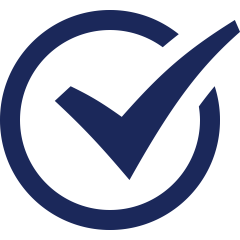 Best-practice Project Management
Obtaining the best possible outcomes through the application of project management process and best practices.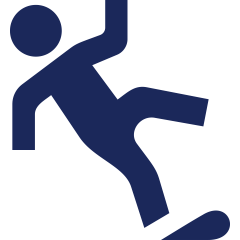 Constant Risk Assessments
Identifying potential pitfalls and taking preventative measures against them in advance, or maintaining a flexible response to deal with emergencies as they develop.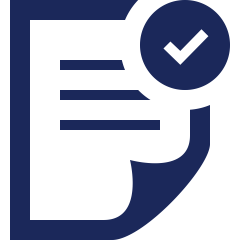 Highest Quality Documentations
Delivering documentation of the highest standards to fulfil demanding mandatory and stringent audit and/or compliance requirements
Our Success is not solely based on project methodologies alone!
We believe that project management does not rest only with those who are talented to manage. We bring our customers success in their initiatives by practicing our project management best practices along-side industry recognized methodologies.
Soft-Skills project management philosophy behind every successful project delivery follows these important principles: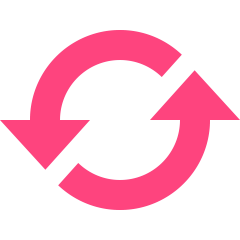 Repeatable Processes
You don't absolutely need to be 10 times more talented than everyone else in order to succeed. It is more vital to become proficient in the fundamentals and to continue practicing consistently.
In order to achieve success in any kind of endeavor, establishing repeatable procedures is essential. Keeping processes straightforward also makes it easier to measure their effectiveness.
We are constantly working to enhance our procedures in order to make the most of our previous experiences and provide our staff with the tools necessary to produce consistently superior results.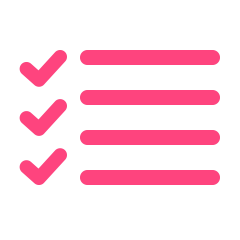 Templates & Checklists
The capability to repeat a procedure is ineffective if it is not accompanied by standardized templates and checklists that provide direction for the process.
They make certain that you don't skip any steps in the process that you are currently carrying out in any way.
In addition to this, it ensures that any members of the project team can guarantee the correct and consistent implementation of the procedure – every time.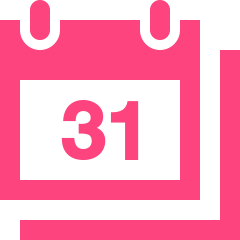 Planning Ahead of Time
When it comes to project management, it is not enough to simply carry out an existing work in the correct manner. When it comes to keeping up with the speed of the project, advanced planning for upcoming tasks is of the utmost importance.
By organizing one's affairs in advance, one might anticipate potential problems and take preventative measures against them.
This will make it possible to coordinate all project participants, including third parties involved in the project, in a more efficient manner.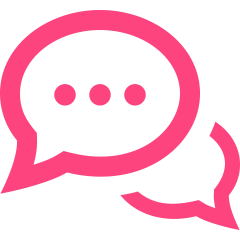 Effective Communications
Communication is essential to the success of any initiative including project management. Effective communication of a project's objectives, targets, performance, responsibilities, and problems is one of the most important factors determining whether or not the project will be successful.
It is also possible to coordinate the actions of many different parties through communications, which helps to ensure that all of the projects' moving elements are working toward the same common goal.
How we bring value to you?
At Soft-Skills, sensibility is in the center of everything that we do.
This attitude is reflected in our:
Solutioning Approaches
​Our clients say they appreciate the maturity of our solutions in that we strive to make our systems simpler to operate and manage.  Effectively that means:
 An Eye for Ease-of-Use
 Planning for Recoverability
 Provably Correct
 Designing for Scalability
 Control & Reconciliation
We bring a safe pair of hands.
Technologically Adeptness
​We are a Full-Stack Software Business. We design, build, and commission business systems that have included the use of:
 Workflow & Rules Engines
 LAMP Architectures
 Machine Learning Techniques
 Native Mobile Programming
 SWIFT, FIX Interfaces
 Modern UI Techniques
 Docker, Kubernetes, Kafka
We bring our cutting-edge skills.
Development Process
​We bring a mature development lifecycle process to you. Our large customers demand the utmost from our processes. Our large MNC customers have often said our written material can stand up to their scrutiny – strange for a local software outfit.
 SDLC Documents
 Technical Documents
 User Guides
We bring rock-solid development practices.
Contact us today and explore with us how we can help your organization