Robotic Automation
Process . Automation . People
5 minutes read 
What is Robotic Automation?
In the context of digitally transforming corporate operations, robotic automation is just one option among many. In order to improve productivity and efficiency, it automates rule-based business processes.
Although intended to facilitate faster transaction processing, it will never be used in place of human workers. Instead, it facilitates routine activities. It's supposed to free up workers' time for other important, value-added tasks, including enhancing the customer experience.
Our take on robotic automation initiatives for our clients
Business process reengineering projects often include robotic process automation. Automations can only be introduced after processes are reengineered to produce the best results and experiences.
Our client, an Investment Banking operation, used the outcomes of their Business Process Reengineering (BPR) exercise to identify and recruit important processes for business automation as part of their digital transformation aspirations.
Using screen-based workflow designers and business rules definitions, the system was designed to manage the whole transactional process automatically.
In the course of this initiative, the following capabilities were put into place: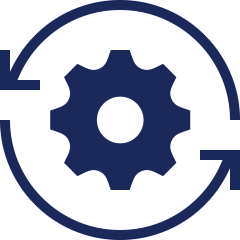 Assembly-line Process Automation
To be cost-effective and efficient, the workflow must be highly automated and repeatable, like an assembly line.
Consolidating system components, people, and data onto a single platform boosted efficiency.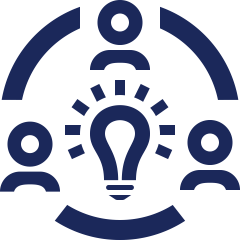 Highly Customizable Automated Decisioning
This involves fully automating the decision making process for a transaction by transferring the knowledge from human decision makers into a central repository of business rules.
This allowed the system to automate processes based on input data, analyzed data, or approved criteria.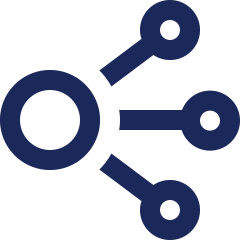 Getting Systems to Talk to Each Other
Better control over data, business rules, and workflows improved application connectivity across different systems.
Better system "communications" improved data quality, reduced human contact, and sped up turnaround times.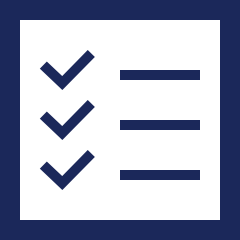 Improved Compliance
Because of the more stringent handling of data outcomes that occur from transaction processing, it is possible to continuously monitor a reduced risk of data integrity issues, corruption, and non-compliance with internal and/or external regulations.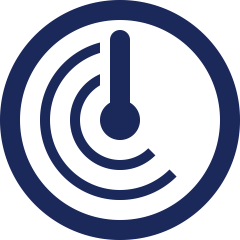 Service Levels Tracking
Transparent and structured transaction processing enables better monitoring controls. This enables better tracking of system-driven tasks or sub-tasks SLA compliance.
Automated notifications on transaction gaps keep workers informed and allow manual or automatic rerouting of delayed transactions for priority processing.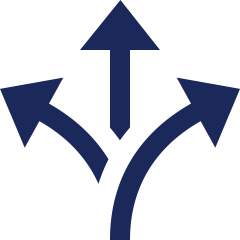 Self-Service Workflow and Automated Decisioning Tools
Investment banking demanded the capability to adjust to shifting trends, new product introductions, and risk management. Flexibility was needed.
A screen-based workflow designer allowed users to construct and implement process automation more quickly, meeting company and customer needs.
Use Cases for Robotic Automation
The capabilities we implemented for our Client allowed them to improve the automation levels organization wide, mainly in areas that improved customer experience. Some of these use cases were: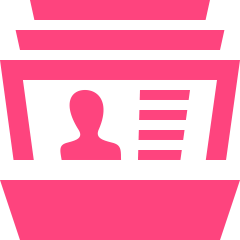 Common Account Management
This use case saw our client reengineering the account opening process across all its different lines of business.
Business rules that were previously held tightly by business users were encapsulated into the system and focus was turned to simplifying their customer on-boarding, improving customer experience, and projecting one-common look and feel whenever a potential customer engages any lines of business.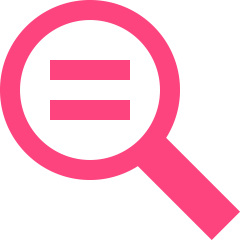 Automated Compliance Checks
Based on the input data received when a client is on-boarded, the lookup for related party, bankruptcy, terrorist, connected parties, etc. was automated and handled by the system.
This processing was also coupled with respective service providers, allowing client personal data to be evaluated and automatically advanced if no undesirable discoveries were discovered. Business users are alerted if findings demand their attention or the system simply rejects the application based on pre-defined criteria.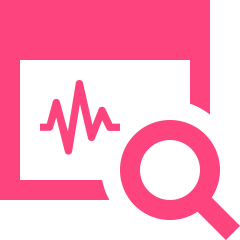 Risk Control Self-Assessment (RCSA)
Robotic automation allowed for better enforcement mechanisms to be implemented. RCSA was implemented with better capability to adapt to fluctuating risk landscapes & requirements.
Better enforcement controls were put in place to identify, control and mitigate possible risk areas that were exposed either from manual processes or from automated workflows.
Complaints Management
Engaging customers on their complaints become better. The system was configured to automatically process a complaint upon receipt and escalate it to pre-defined groups of users for urgent response.
Automated SLA tracking and transfer of outstanding issues means client problems were never ignored.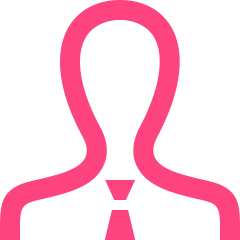 Agents Licensing
With workflow automation and integration with external regulatory systems, the monitoring of agents license expiry, training progress and renewals was implemented through automated workflows.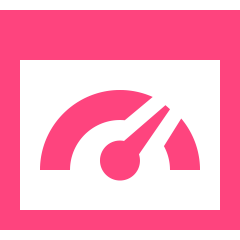 Automated Limit Provisioning
Part of the common account management process, successful applications are assigned trading limits automatically by the system based on pre-defined rules and the outcome of analyzed data.
This applied even for any type of account provisioning across different lines of business. This faster turnaround allowed for faster trading enablement for clients to trade once their accounts were successfully opened.
How our Client benefitted from Robotic Automation?

Coupled with the outcome of a revolutionary business process reengineering, the added automation brought about significant benefits to our Client. On top of attaining the listed benefits, the organization was also perfectly positioned to operate their businesses remotely during the onslaught of Covid 19 and the numerous economic lockdowns.
Better business scalability with the same staff count
Transfer of knowledge ownership to the Company
Faster turnaround of transactions and service levels
Improved customer satisfaction and experience
Proven business growth & profitability
Contact us today and explore with us how we can help your organization