Embracing Excellence with im✻PACT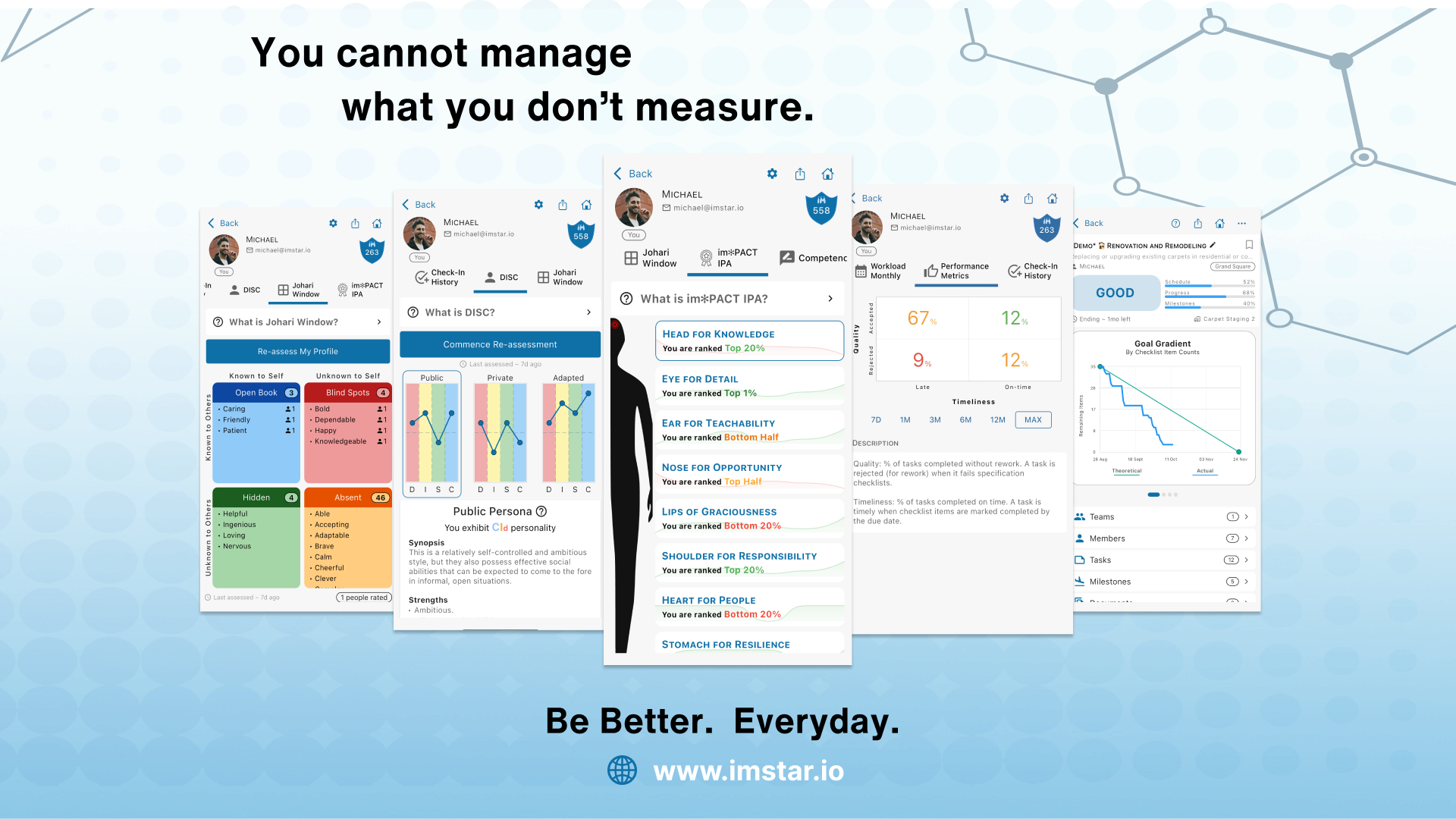 "There are so many people working so hard and achieving so little."  Andy Grove, former CEO of Intel.
In a recent report by the Malaysia Productivity Corporation, it revealed that "less than half monitored performance, and more than half rarely acted on under-performance."
Under-performance – in other words, not achieving our targets – is prevalent all over the world. Gallup's Global State of Work Report 2023 reports a staggering USD 8.8 trillion lost to poor performance — it's twice the GDP of Japan, or 20x Malaysia's GDP!
Managers often lack the data, tools, and processes act proactively on under-performance – indeed, most data for such indicators often lags realisation. And by time an under-performance is identified, much water has already flowed under the bridge. We need better data and tools to help managers identify this quicker. Our measurement methodology must be better.
Recognizing the market's need for this, we created a SaaS offering, called im✻PACT, to serve the market place. It is an innovative tasking management system that brings accountability to the fore.
Our pursuit of excellence extends far beyond task management:
AI-Enhanced Task Creation: We harnessed the power of generative AI to simplify checklist creation, making it both intuitive and efficient.
Community Marketplace: Within im✻PACT, we cultivated a space for sharing best practices via checklists and project templates, fostering knowledge exchange and seamless workflow adoption.
360-Degree Feedback: We introduced a feature enabling team members to rate each other's performance across competencies, promoting individual growth and development.
Psychometric Assessments: Our platform offers psychometric assessments, providing deeper insights into team dynamics and personalities, fostering a more harmonious and collaborative work environment.
Today, our service goes beyond traditional task management, boosting productivity, fostering excellence, knowledge sharing, accountability, and teamwork. After a year of refinement and testing, we're thrilled to announce im✻PACT's availability.
Stay tuned for upcoming features like IPA, Gamification, Job Success Prediction, and more.
Join us on the journey to become Be Better EveryDay with im✻PACT, redefining productivity through excellence.
You can download im✻PACT app at:
#impact #productivity #tasking #quality #peopletech #hrtech #psychometrics #gamification