Enhancing Talent with Psychometric Profiling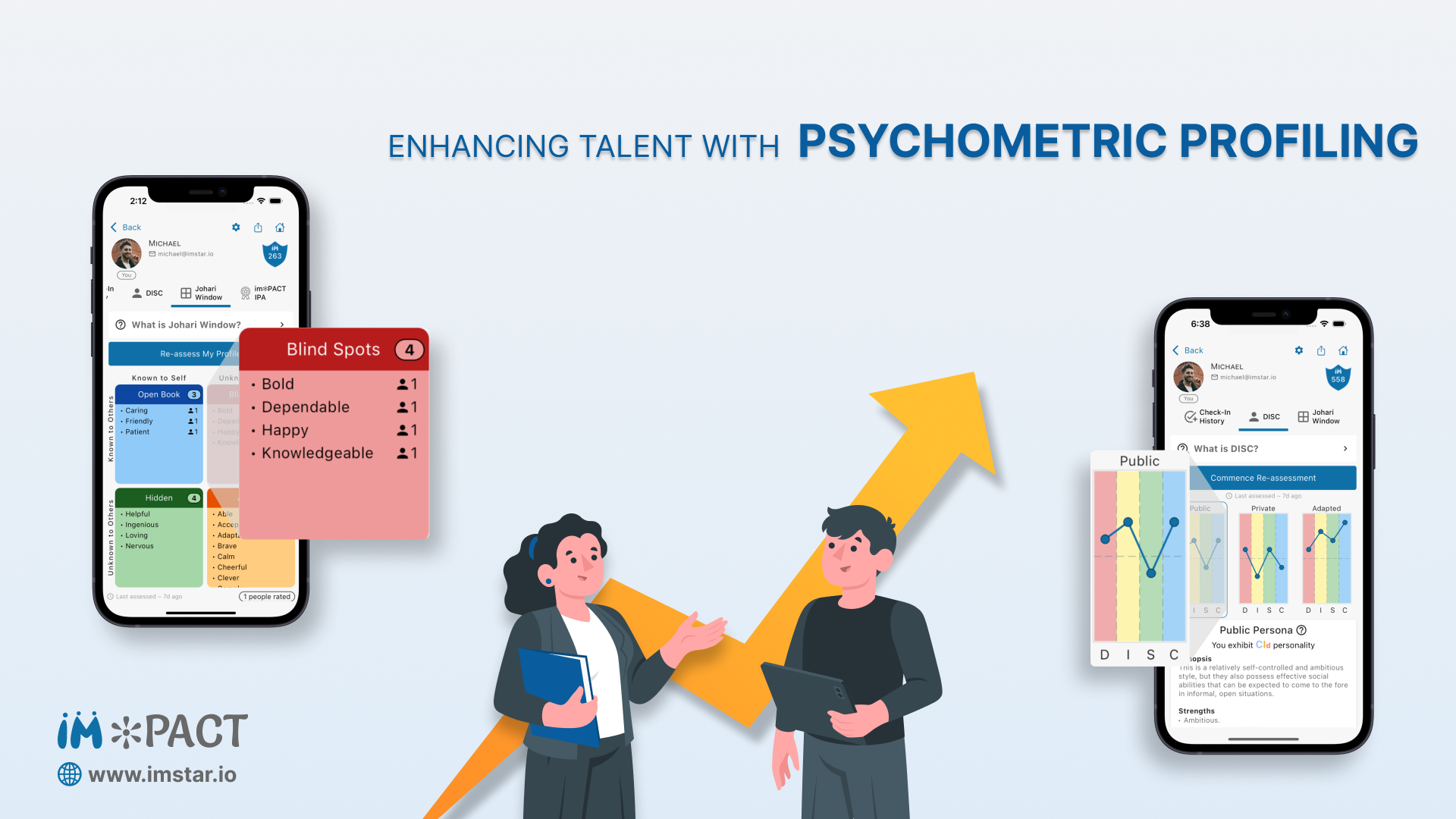 Enhancing talent with psychometric profiling
In Soft-Skills, we often turn fresh graduates into skilled software engineers that can build complex computer systems. It isn't something for the faint-hearted. From our experience, an under-performing individual only becomes apparent after 12 months of employment.
This raises a question: is this under-performance due a lack of skill, or is it a lack of motivation? Skill deficiencies can be easily corrected with mentorship, training, and a guided progression of the types of work completed.
However, the prescriptive actions for a de-motivated individual are a little more complicated. Surprisingly, in the end, we found that de-motivated individuals often exhibit poor interest-to-job fit characteristics. This is where a judicious use of psychometric assessments have helped us arrest this problem sooner.
In early 2023, we collaborated with @UTAR to study the correlation between psychometrics and career success. We needed to understand how an individual's personality, behavior, or interests affect their career trajectory . During this collaboration, we launched a survey campaign that assessed the psychometrics profiles of our network of contacts.
The findings of this survey were integrated into our app. Currently, im✻PACT includes a DISC assessment feature that helps users gauge and evaluate their behavior personas. The app analyses each DISC profile and offer guidance on enhancing collaboration with team mates.
An additional tool, the Johari Window, was implemented to foster self-awareness by inviting your friends & family to also assess your strengths. The Johari Window assessment, where the individual identifies the best 7 traits from a list of 57 commonly-known strengths. This is the "window" into the individual's strengths, and serve as a basis for team managers start a conversation with each other to understand their direct reports' strengths in relation to the job to be done.
Performance isn't just about finishing a task on-time without quality problems. It is about the total person, and the total person involves on-the-job performance data (from the im✻PACT tasking app), psychometric data assessments (also found in the same app), and 360-degree reviews (also a key component of the app).
Failure to tackle under-performance in an expensive oversight. According to an HR study, managers spend about 17% of their day with under-performers – it doesn't seem like a large number except when one realizes that it means one day in a week, or 2 months in a year that were somewhat "wasted."
Now, imagine what it will save you when the app provides an AI Advisor that helps us compile the data and present it to managers about each individual's job fit? What about an AI counselor that assists university's lecturers to help students to choose their major? All at the tap of a button.
Our research & development team filed a patent for a career success prediction methodology that leverages big data to suggest various future career paths for individuals using the app.
This prediction methodology is based on AI algorithms that train a model specializing in assessing job fit using both job performance and psychometric data. For example, if you are presently working as an administrative assistant, it can show that your job fit score for your present role, say 73%. The higher this score is, the higher your chances of succeeding in this role. Like a career advisor, this prediction feature also prescribes and identify areas for improvement to boost your job fit score to the next level up. From your present role, the app can map the path to other roles up your organisation, with each path assigned a probability of success.
Truly, data is valuable. We want to use this data for your improvement.  #BetterEveryDay
#impact #productivity #careercoaching #psychology #machinelearning #people #humanresources #mobileapp